SUVs for Sale near Redcliff
SUVs for Sale near Redcliff
Adventure means something different to everyone. For some, it means exploring scenes off the beaten path, and experiencing life from a vantage point few drivers will ever reach. For others, it means trying something new, taking a chance, and finding out where the road less travelled might guide you. However you define adventure, it exists in the quickening of your pulse, the tightening of knuckles as you grip the steering wheel, and the courage needed to seek out something different. Wherever your adventures take you, go there in a Hyundai SUV. For a superior selection of Hyundai SUVs for sale near Redcliff, visit Murray Hyundai Medicine Hat, the area's premier dealership for everything Hyundai.
Hyundai SUVs are known for being some of the most convenient on the road today. And why not? Thanks to cavernous cargo areas, innovative split-fold seating, and even available under-floor storage on some models, you can pack for any kind of adventure you could possibly think of! Hyundai SUVs even make loading up more convenient with the available Smart Power Liftgate. Just stand within three feet of the liftgate for three seconds with the proximity key in your pocket, and the liftgate opens like magic! It's great for when you've got two arms full of gear to fit into one trip.
Of course, your adventures won't get very far unless you've got the power to drive them. That's where Hyundai's range of impressive Gasoline Direct Injection (GDI) engines come in. From the 2.0L, to the 3.3L V6, the engines of Hyundai SUVs incorporate GDI technology that maximizes both power and efficiency. The result? An SUV that's fun to drive, with efficiency you'll notice as you cruise past the gas station.
If you're ready to leave ordinary in the dust and seek out a new path, you'll want to do it from the driver's seat of a Hyundai SUV. Murray Hyundai Medicine Hat offers a stunning range of SUVs for sale near Redcliff, as well as the knowledge and experience of an automotive group that's been in business for more than 90 years. Stop by, and let us help you begin your journey. You can find us at 1316 Trans Canada Way SE in Medicine Hat, AB, or give us a call at 1-888-365-7026.
Complimentary Courtesy Cars
If your vehicle is in for servicing, we'll get you where you need to be.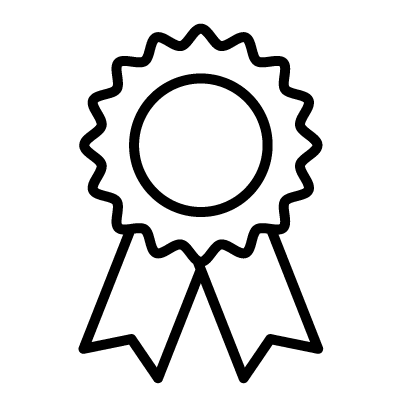 We're Number One
We've been Medicine Hat's number one dealer for imports for 4 years in a row!
Canada's Best Managed
The Murray Automotive Group is one of Canada's top 50 Best Managed Companies
---
Why Choose Murray Hyundai Medicine Hat
Choose Certified Pre-Owned for Superior Peace of Mind
When you come to Steinbach Dodge Chrysler Ltd for your next Ram truck, you're getting a great selection on both new and used Ram trucks. We might be a small-town dealership, but we've got big city inventory. Let one of our friendly sales team members help you find the perfect Ram truck that suits your needs and your budget. We guarantee when you come to Steinbach Dodge Chrysler Ltd for your Ram truck you won't be disappointed.
Not a Math Major? We Can Help!
There's nothing quite like the feeling of climbing behind the wheel of a new or new-to-you Hyundai, and experiencing the anticipation of the open road ahead. At Murray Hyundai Medicine Hat, we believe that everyone should have the chance to experience this feeling. That's why our team of financial experts will work with you to find a range of financing solutions that will fit your lifestyle. It's easy to start the pre-approval process with our online form. Simply fill it out and start shopping!
We Make Servicing Simple
You might think that your world-class dealership experience ends when you've parked your Hyundai at home. At Murray Hyundai Medicine Hat, we're proud to continue our tradition of excellent service, no matter what you're looking for! We make scheduling your next service appointment more convenient with our online form. If there's somewhere you need to be while your Hyundai is under the care of our expert technicians, we offer courtesy cars. No more putting your life on hold for car repairs! Let us take the hassle out of getting your Hyundai the care it needs.
A Dealership That's Dedicated to Your Satisfaction
When a dealership is as dedicated to complete customer satisfaction as Murray Hyundai Medicine Hat, it shows. It shows in the way we greet you when you step through our doors. It shows in the way we always treat you with courtesy, openness, and respect. It shows in the fantastic selection and competitive pricing we offer. And most of all, it shows in the faces of our customers when they drive their perfect vehicle off the lot. Stop by, and see why we're one of the top 3 dealerships in the district for customer satisfaction!
---
At Murray Hyundai Medicine Hat, we offer a different approach to car buying. We believe in building long-lasting customer relationships with a relaxed, pressure-free sales style, not with confrontational tactics geared towards making the "hard sell." We're proud to offer an incredible inventory of new and used Hyundai vehicles, as well as exceptional alternate-brand used vehicles that have met our standards of excellence. At Murray Hyundai Medicine Hat, our goal is to become your local dealership, and first stop for all of your automotive needs. Our unwavering dedication to your satisfaction shines through in every department! But don't just take our word for it. We're proud to be one of the top three dealerships in the district for customer satisfaction. Get more with Murray! You can find us at 1316 Trans Canada Way SE in Medicine Hat, AB, or give us a call at 1-888-365-7026.
---
Our Customers Love Us
The people at this dealership are amazing! The sales staff have always been super friendly and knowledgeable. We are very happy with our purchases from here. The managers Michael and Zach always treat my wife and I like family. Also get our vehicles serviced there - very fair and we find their honest approach goes a very long way for us. My wife upgraded from the 2013 Santa Fe to the 2015 Santa Fe last year and I just bought the 2016 Elantra GT. Gotta say, we love our Hyundais. Thanks Murray's!
Josh P.
Murray Hyundai is a great dealership and my family is so happy with our purchase! They are just over and above all the time. Zach made the process so easy and the other departments are super great too. I'm so glad we chose here to buy our new vehicle! Irene and Mike, you guys are awesome to deal with! Keep up the awesome work!
Christopher H.
I couldn't have nicer things to say about a dealership! Mike and the staff at Medicine Hat Hyundai are a dream to work with! I have bought three vehicles from them in the last three years as my family has grown and every time the experience has been a breeze! I continue to go to them for all oil changes and tune ups as the service staff is exceptional! Thank you, Murray Hyundai, for making my purchases a great experience!"
Heather S.