SPRING MAINTENANCE SERVICE 1+
We'll change your oil and filter and top up all your fluids, conduct a visual mechanical inspection, check your brakes and provide you with a written Vehicle Inspection Report, rotate your tires or swap tires on your vehicle (mounted assembly only) and inspect complete charging system, including battery. $15 additional for V6 and V8 engines. Environmental handling charges may apply. Synthetic oil extra. *Limit one per coupon. Offer only available with purchase of the Spring Maintenance Service 1+. Offer ends June 19th, 2020.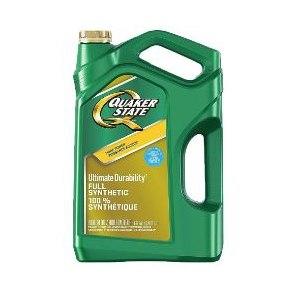 ONLY $25 - SYNTHETIC OIL UPGRADE WITH FUEL INJECTOR CLEANER
Upgrade your oil and give your Hyundai better fuel economy and enhanced engine performance. We will also use a fuel injector cleaner which is required as part of the scheduled maintenance and helps to achieve optimum vehicle performance. Lack of proper maintenance can lead to build-up of carbon deposits which can result in vehicle drivability issues. Please ask your Service Advisor for details. Offer ends June 19th, 2020.

15% OFF - ACCESSORIES, WIPER BLADES & AIR FILTERS
Get through the season in style with your choice of Genuine Hyundai Accessories. And don't forget to replace your wiper blades to get you through the spring showers - plus a change of air filter will keep your cabin pollutant free and breathing easy all season long. It's recommended you replace your air filter every 12 months. Electronics and alloy wheels are not included with this promotion. Offer ends June 19th, 2020.

TIRES UP TO $100 OFF
Twenty brands to choose from. Discount provided directly by applicable tire manufacturer ranging from $35 to $100 with the purchase of a set of four tires. Visit website of each tire brand for product eligibility, terms, conditions, and promotion period. Installation is available in our Service Department. Please ask your Service Advisor for details.
Synthetic oil changes starting at $65.95* and include:
Oil and filter replacement
Bumper to bumper visual inspection
All tire pressures set
Tire and wear pattern measurement
Inspection of exterior lights
Inspection and lubrication of latches, hinges, and locks
A top-up of all fluids
A battery test
Our technicians do the above checks plus much more with each oil change . Take a closer look at our Vehicle Inspection Report located below, this is provided to you with each oil change. We use Hyundai Canada's recommended Quaker State oil and Hyundai filters for maintaining long term engine performance.
*price plus applicable tax and shop charges