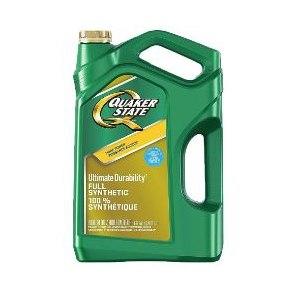 ONLY $25 - SYNTHETIC OIL UPGRADE WITH FUEL INJECTOR CLEANER
Upgrade your oil and give your Hyundai better fuel economy and enhanced engine performance. We will also use a fuel injector cleaner which is required as part of the scheduled maintenance and helps to achieve optimum vehicle performance. Lack of proper maintenance can lead to build-up of carbon deposits which can result in vehicle drivability issues. Please ask your Service Advisor for details.
Synthetic oil changes starting at $65.95* and include:
Oil and filter replacement
Bumper to bumper visual inspection
All tire pressures set
Tire and wear pattern measurement
Inspection of exterior lights
Inspection and lubrication of latches, hinges, and locks
A top-up of all fluids
A battery test
Our technicians do the above checks plus much more with each oil change . Take a closer look at our Vehicle Inspection Report located below, this is provided to you with each oil change. We use Hyundai Canada's recommended Quaker State oil and Hyundai filters for maintaining long term engine performance.
*price plus applicable tax and shop charges